G-type 4 Inch C-Clamp heavy duty for woodworking
G-type 4 Inch C-Clamp heavy duty for woodworking
Bunker

Liyi city of China

10 days

1000 units
INDUSTRIAL STRENGTH C-CLAMP is made of heavy-duty iron with a machined nickel coated screw for optimal durability during the messiest projects.
COATED SURFACE construction protects your clamps from moisture, preventing rust and corrosion from damaging your clamps. Blue Collar Tools C-Clamps will outlast uncoated clamps.
HIGH-QUALITY ENGINEERING keeps your C-Clamp from bending and warping with reinforcing fins allowing it to squeeze with more force.
4-INCH OPENING is perfect for when you need a firm hold on your metal fabricating or woodworking projects in the garage and woodshop.
SWIVELING CLAMP PAD floats in a low-resistance ball-and-socket joint to apply pressure evenly and prevents marring while turning the clamp screw.
G-type 4 Inch C-Clamp heavy duty for woodworking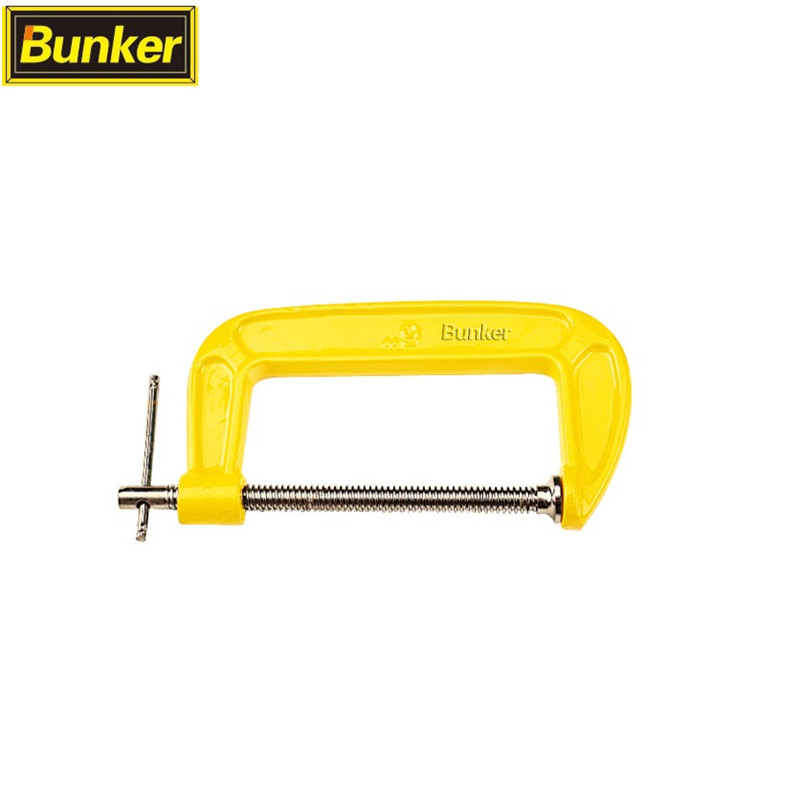 Effective resistance to bending
Precise occlusion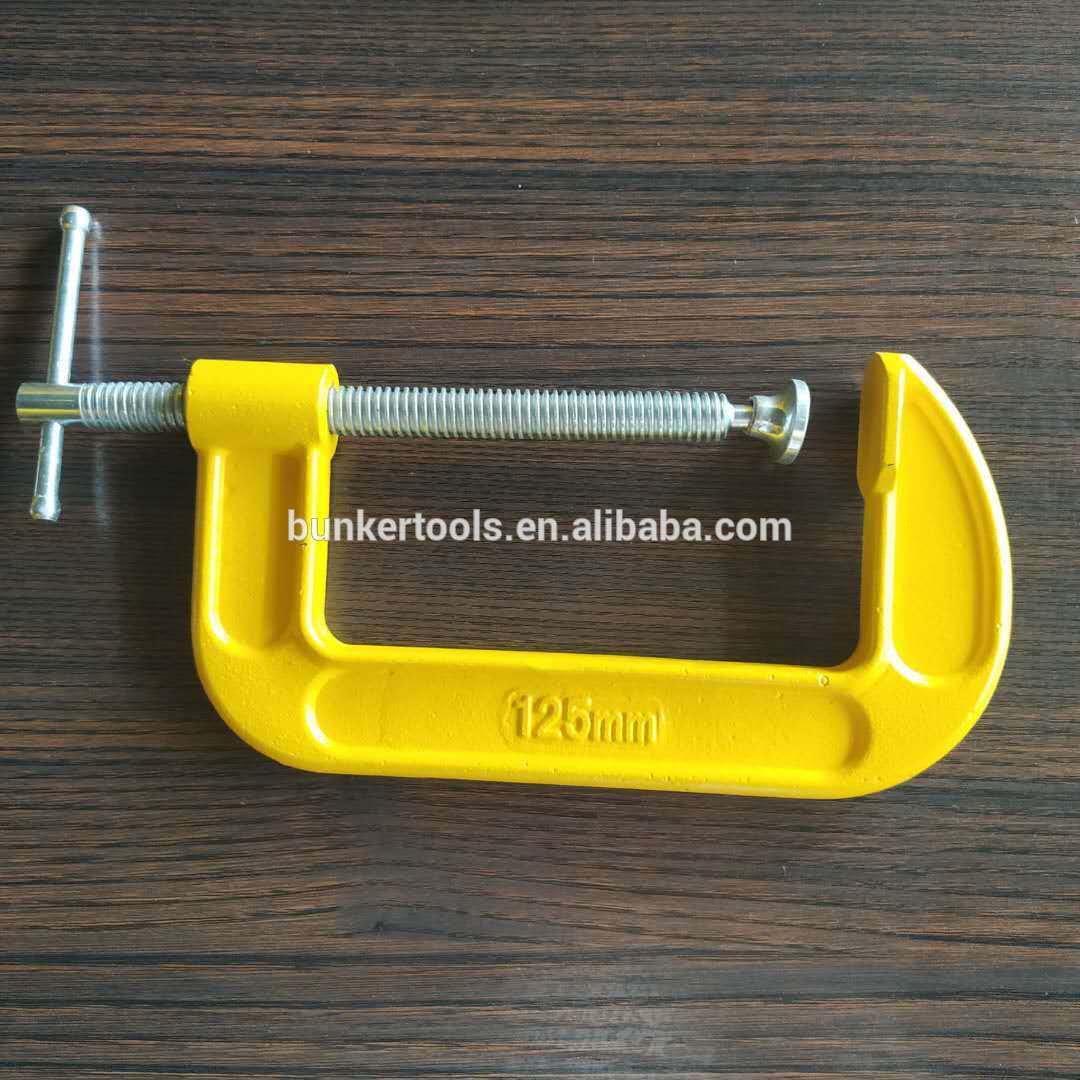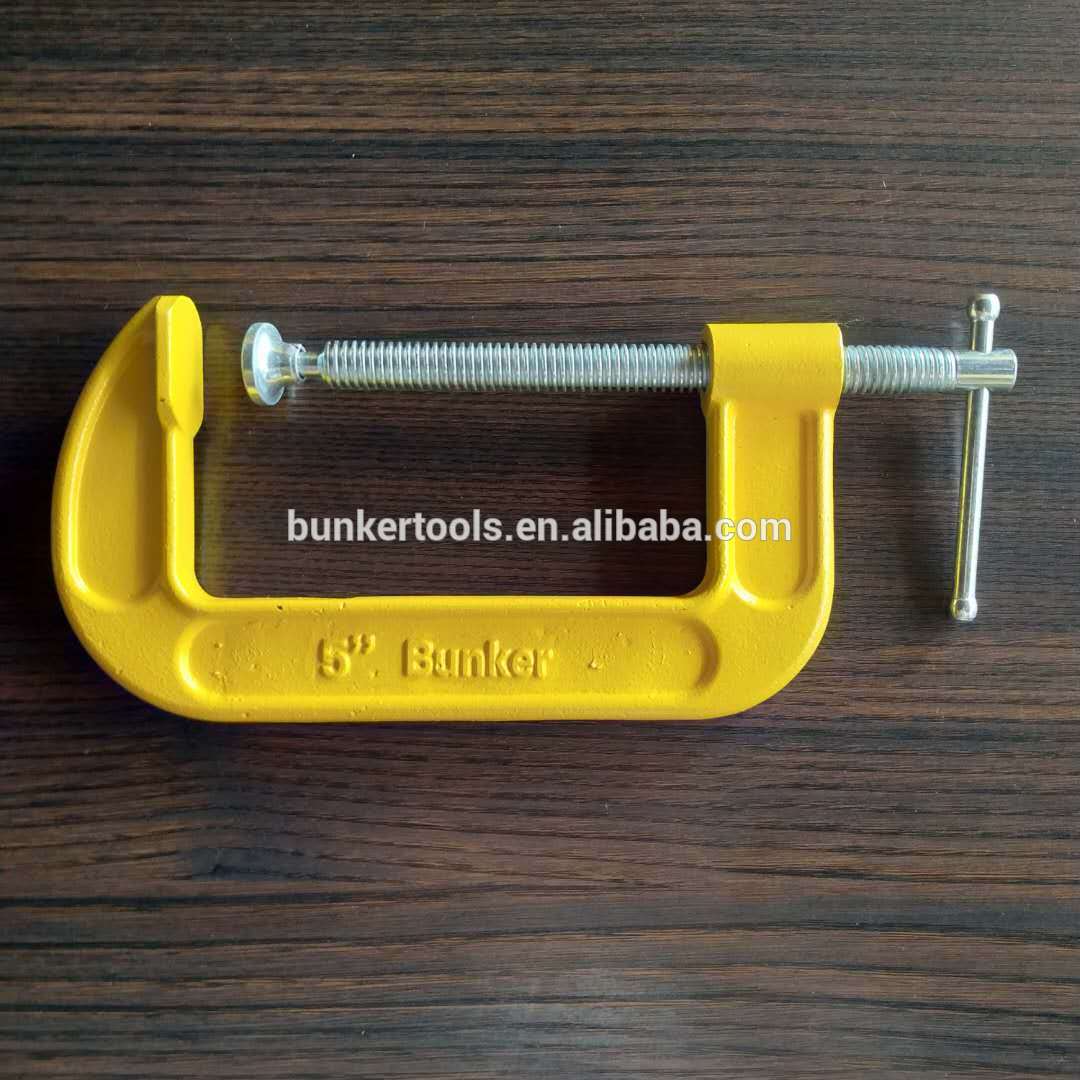 1. All inquiries will be replied within 24 hours.
2. Delivery in time, rapidly and safely
3. Good after-sale service
Shandong Bunker Tools Co., Ltd is an international trade oriented hand tools supplier who has over 3000 kinds of products.